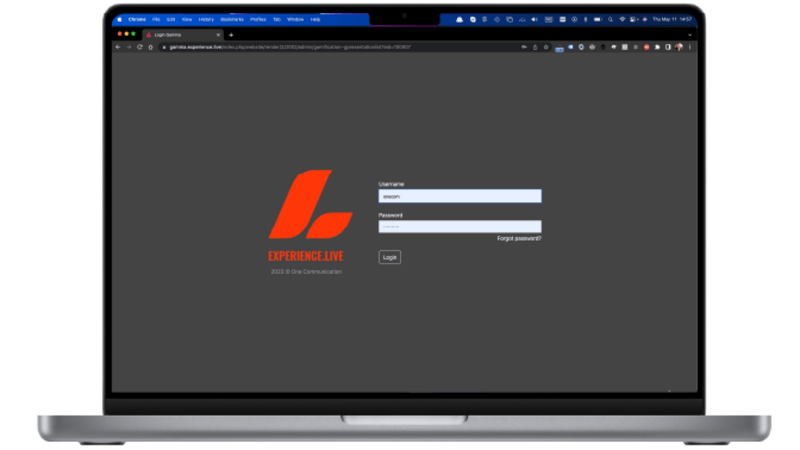 Experience.live
Will elevate your clients travel by adding personal programs, communication, social and learning elements and help them achieve their short and long term goals.

We welcome you to become the expert and take your industry to the next level, through template based websites, gamified apps and communication.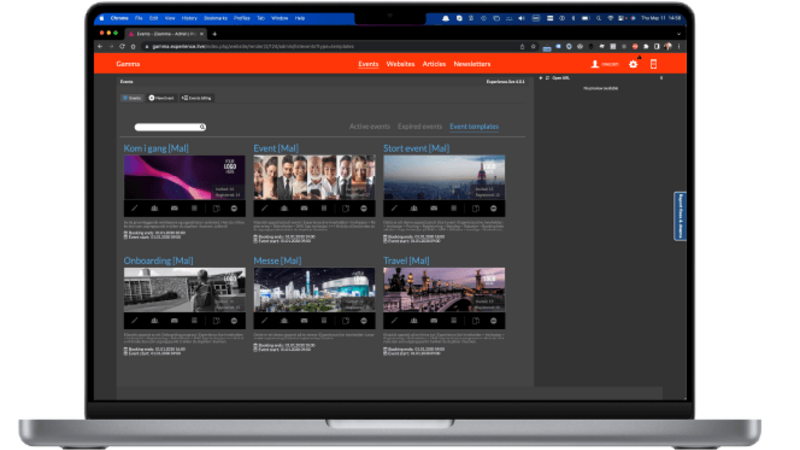 Achieve goals
Effortlessly craft stunning landing pages or captivating websites for your customers travel teaser and registration. Embrace the simplicity and speed of our tool to showcase your clients travel offerings in a professional and visually appealing manner.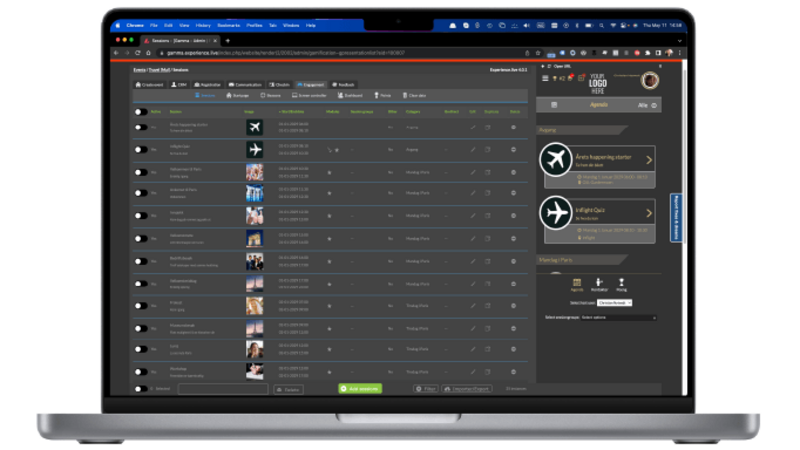 Personalized communication
Discover the power of Experience.live's communication engine for your travel endeavors. Connect with your attendees: email, SMS, inline messaging, and push notifications.

Tailor your messages to target specific attendees based on: Time, Data and Location

Engage and interact with your travel audience like never before, ensuring personalized and impactful communication that enhances their overall experience.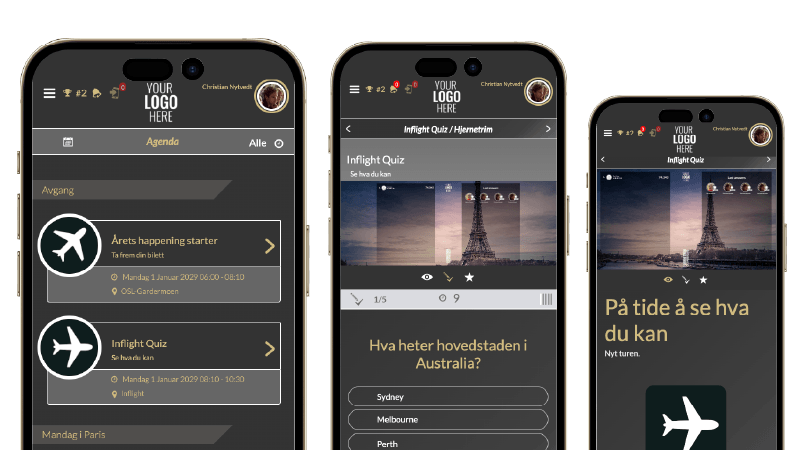 Gamify the experiences
Elevate attendee engagement and maintain their interest with the captivating power of gamification, specifically designed for the realm of travel.

Experience.live offers an array of gamification features that enable you to create immersive experiences, fostering team dynamics and igniting healthy competition through engaging challenges and score tracking. Unlock the potential for high-impact user engagement, as participants dive into the interactive elements, making their travel experience even more thrilling and unforgettable.

Analyze attendee behavior
The analytics tools and scoreboards reveal attendee behavior, performance and satisfaction to easily adjust the program.

Long-term relationships
Nurture lasting relationships and running business and cultivate brand advocates with post-program follow-up features: tasks, goal tracking, training, messaging, surveys, and tests.

CUTTING-EDGE PERFORMANCE
Elevate your travel programs with our powerful toolbox that delights attendees before, during, and after travel. Experience it now and unlock the next level for your travel business.

EXTENDING THE USER JOURNEY
Extend event experience with the communication engine to connect, inform attendees about life time learning and foster brand advocacy.
Highlights
Preset communications
Travel documents and details
Tailored attendee programs
Spouse programs
Beacons checkins




Done right
Use travel to connect to business strategy
Extend the Travel in both directions
Pre trip for attendees (The Why)
During the trip (The What)
And after (The How)

Making the trip worth the $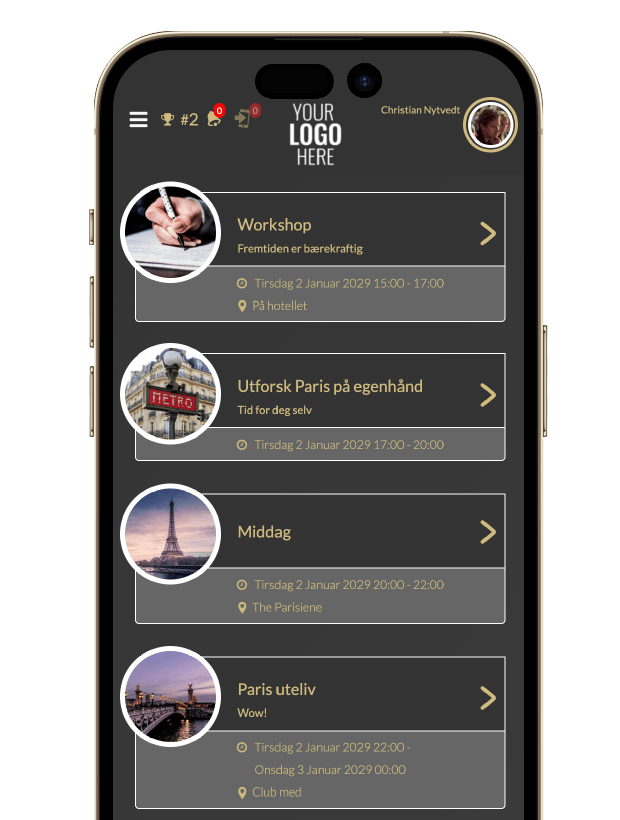 IN CONCLUSION, YOUR JOURNEY HAS JUST BEGAN
Happy engaged customers can create memorable results and a high liftime value.


  Sign up
Experience.live provides you with a variety of tools and features that can help you to fostering long-term relationships, life long learning and last but not least provide goal completion.